Research Innovation

NOAA's success is predicated upon cutting-edge research, as well as the development and the delivery of products, tools, and information services to meet the needs of the nation.  Research Innovation focuses on the continued innovative development and use of observing platforms, systems, and information technology to improve data quality and delivery, and lower operating costs. 
Research Innovation Activities
The Engineering Development Division - Engineering innovations at PMEL are multidisciplinary in nature and are driven by the formation of teams that integrate research and engineering to solve difficult ocean and atmospheric observing challenges.  Engineers at PMEL support PMEL field systems with engineering services and foster technological innovation by pushing the limits of ocean and atmospheric observing platforms and sensors that advance NOAA research and operations.
Innovative Technology for Arctic Exploration - The mission of the Innovative Technology for Arctic Exploration (ITAE) program is to conceptualize and build effective research equipment for the assessment of the Arctic environment and ecosystem with the operation of high-resolution sensors on autonomous platforms near sea ice.
Creative Services Group - The Creative Services Group (CSG) provides specialized digital and print-based solutions to support the work of PMEL researchers, helping them meet their scientific objectives and effectively present scientific research at PMEL to a variety of stakeholders, including academia, private industry and the general public. Services include software development, publication support, web development, and graphic design.
Science Data Integration Group - PMEL has produced important data handling tools, such as the Scientific Graphics Toolkit, Ferret, and the Live Access Server, which are extensively used by the ocean research community.  Integrated Science Data Management and PMEL have also been a contributor in community-wide efforts to define standards and protocols for scientific data sharing.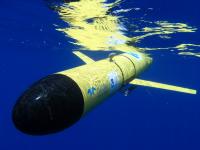 Slocum underwater glider.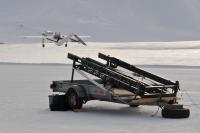 Aerial Unmanned Vehicle (AUV) after takeoff to measure aerosols above Norway.