Mission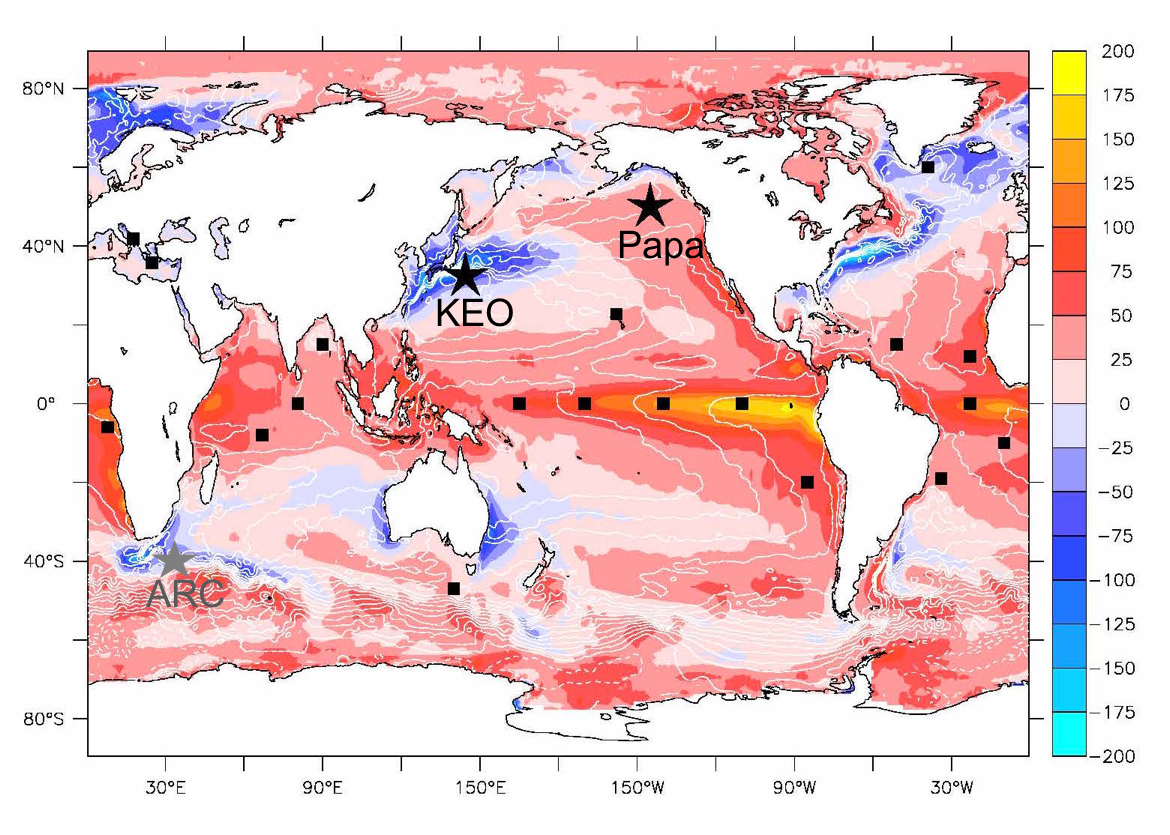 OCS mooring sites (stars) shown on a map of net surface heat flux (W/m2). Other air-sea flux OceanSITES stations are indicated by black squares.
The mission of the Ocean Climate Stations Project (OCS) is to make meteorological and oceanic measurements from autonomous platforms. These reference time series and innovative measurements are used to improve satellite products and forecast models, and improve our understanding of air-sea interactions, and their role within the climate system.
With more than 70% of the Earth covered by oceans, global weather and climate are strongly affected by exchanges of heat and moisture between the ocean and the air. Improved understanding of the climate system will help society adapt to climate variations and changes. Improved, more physically realistic forecast models will help reduce society's vulnerability to weather and climate extremes, preparing a weather-ready nation.
The OCS program encourages broad use of the data and welcomes collaboration.  Visit our data pages, and contact us to learn more.
What's New
A new postdoctoral research position at the University of Washington's Cooperative Institute for Climate, Ocean, and Ecosystem Studies (UW/CICOES) is now open to applicants.  Interested parties are encouraged to apply at this interfolio link with a cover letter, CV, and 2x professional references: https://apply.interfolio.com/128897  
...
more