Ernest F. Hollings Undergraduate Program

NOAA's Ernest F. Hollings (Hollings) scholarship program awards undergraduate applicants with financial academic assistance for two years and a 10-week internship position during the summer at NOAA facility. The internship takes place during the summer between the first and second years of the award and provides the Scholars with hands-on, practical educational training experience in NOAA-related science, research, technology, policy, management, and education activities. Following the internship, the Scholars present their results in Silver Springs, Maryland. Click here for more information on the Hollings Scholarship.
Meet PMEL's 2015-2017 Hollings Scholars! 
This summer, NOAA's Pacific Marine Environmental Lab is hosting six undergraduate Hollings scholars who come from all over the United States and all have a passion for the marine environment. The scholars will be working in the Arctic, Carbon, Ocean Climate Stations, Atmospheric Chemistry and Large Scale Ocean Physics groups. We are very excited to have this year's cohort: Abigail Birnbaum, Leah Chomiak, Allison Hogikyan, Cordelia Sanborn-Marsh, Meghan Shea, and Audrey Taylor. Read more about the Scholars and their projects below.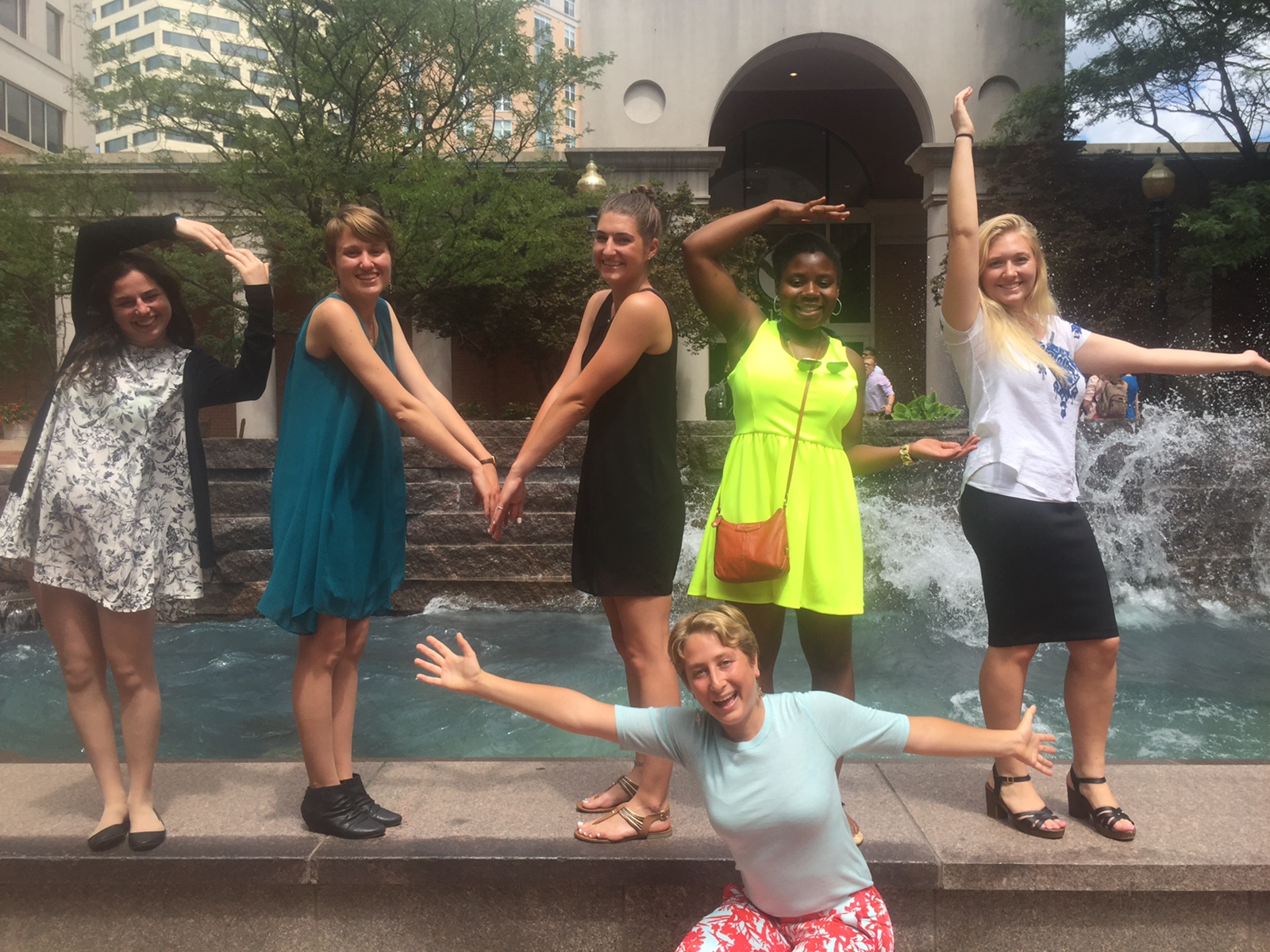 Holling
Scholars taking a break while in Silver Springs presenting on their work! From left to right to bottom: Abby, Meghan, Leah,
Alfre
(scholar with
OMAO
small boats program), Audrey and Allison. 
Abigail (Abby) Birnbaum​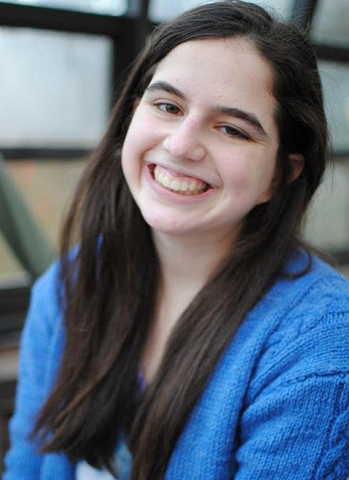 Abby is a rising senior at Cornell University studying Civil Engineering and is particularly interested in computational fluid mechanics and hydrology. This summer, she will be working with Dr. Gregory C. Johnson in the large-scale ocean physics group analyzing ARGO float data to characterize the effect of the El Nino cycle on ocean properties below the thermocline.
Leah Chomiak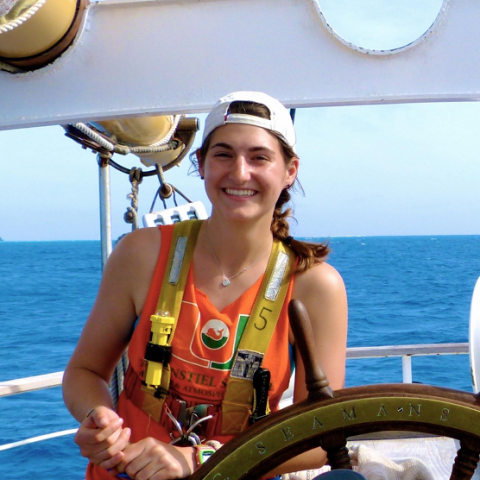 Leah is currently studying Marine Science (with a focus in Marine Chemistry) and Meteorology at the University of Miami. She recently completed a semester abroad with SEA in spring of 2015, where she spent a semester on a brigantine sail vessel conducting oceanographic research in the South Pacific. Her time onboard the ship really solidified the fact that she loves the physical and chemical aspects to ocean circulation, in particular oceanic/atmospheric dynamics, and is striving to pursue this as a career. At school, she is working on an independent research project analyzing the biogeochemistry of the South Pacific Subtropical Convergence Zone in relation to physical flow patterns using surface samples collected aboard the cruise, combining both the physical and chemical dynamics of the area in her studies.
Here at PMEL, she is working with Dr. Kevin Wood as a part in the Arctic Heat Open Science Experiment studying the source and fate of excess oceanic heat in the Chukchi Sea using new technology (ALAMO floats and aircraft-expendable bathythermographs & CTDs). She is looking closely at the change in sea surface temperature (SST) observed through MODIS satellite imagery throughout the Arctic Sea Ice melt season (May-September), and contrasting those SST values to surface temperatures measured in situ in the Chukchi/Beaufort Sea region by the floats and oceanographic instruments our team deployed earlier this month in the Arctic. Leah is also mentored by Phyllis Stabeno in the EcoFOCI program and Calvin Mordy in the ITAE program. 
Allison Hogikyan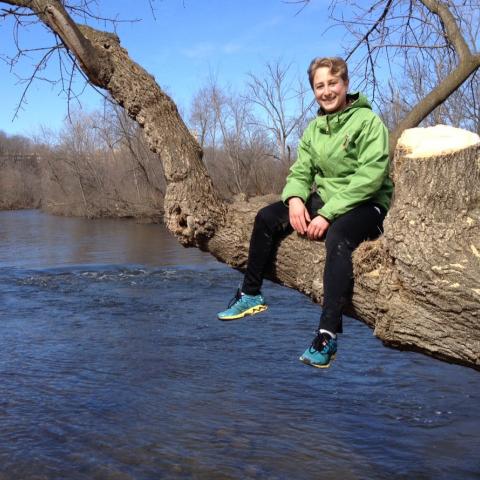 ​Allison is studying climate science at the University of Michigan.  Her project here at PMEL is to update the net downwelling shortwave radiation product on the Air-Sea Fluxes page.  She will using an albedo from CERES' calculated surface fluxes, while the page currently uses ISCCP data, and will analyze the impact of this update on surface heat budget estimates. Allison is being advised by Dongxiao Zhang and Meghan Cronin in the Ocean Climate Stations group. 
Cordelia (Dilly) Sanborn-Marsh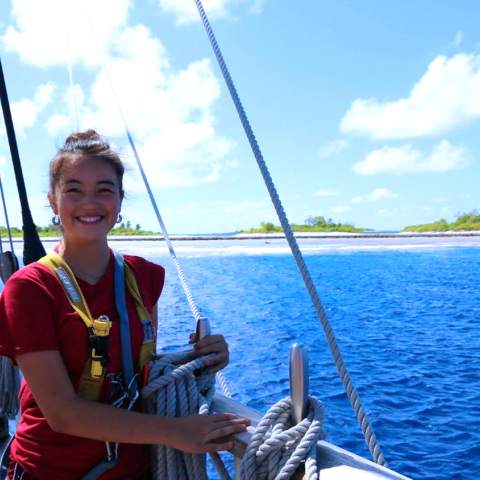 Dilly is a rising senior at Stanford University, majoring in Environmental Systems Engineering (Coastal Systems). Her passion for the ocean began in high school, when she worked at the New England Aquarium for two years. She is excited to explore ocean biogeochemistry this summer under the mentorship of Dr. Chris Sabine, in the project "Surface Ocean CO2 Variability is Influenced by Different Ocean Processes on Time-Scales of Hours to Weeks."
Meghan Shea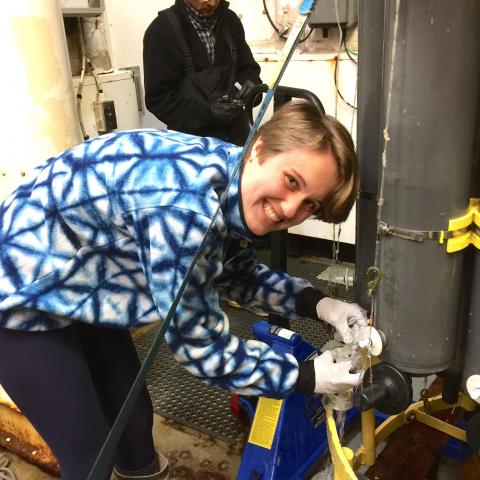 Meghan is a rising senior at Stanford University, majoring in Environmental Systems Engineering with a focus on coastal systems. Last month, she was able to join the second leg of the 2016 West Coast Ocean Acidification Cruise and get a firsthand look at state of the ocean along the coast while also taking tons of photos (check out the blog she helped coordinate at https://westcoastoa.wordpress.com/).  Now, she's excited to continue working with the chief scientists from the cruise, Dr. Simone Alin and Dr. Richard Feely in the Carbon Group. Meghan will be analyzing carbonate chemistry data collected at the Taylor Shellfish Farms hatchery on Dabob Bay.
Audrey Taylor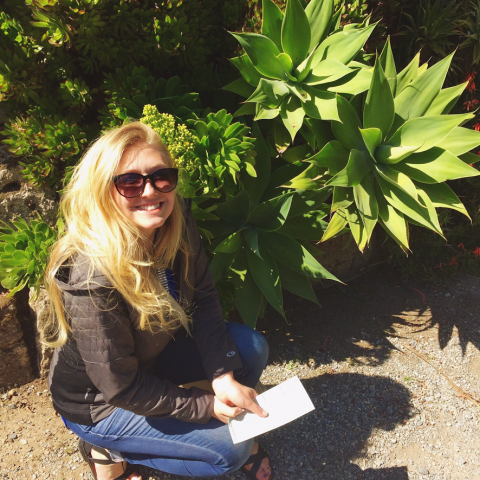 Audrey is a physical geography student minoring in chemistry at the University of North Carolina-Wilmington. Her research experience thus far has focused on the reconstruction of past climates using organic geochemical techniques. At PMEL, she is working with the Atmospheric Chemistry Group to broaden her knowledge and gain experience in contemporary climate change. Under the mentorship of Trish Quinn, Audrey will be investigating the changing chemical composition of aerosols at Barrow, Alaska and its potential impacts on Arctic climate.