Meet PMEL's Summer 2017 Undergraduates
This summer, PMEL is hosting 9 undergraduate students through NOAA's Ernest F. Hollings Scholarship program, NOAA's College-Supported Internship Program at Smith College, the National Science Foundations' Research Experience for Undergraduates, and the University of Washington's Joint Institute for the Study of the Atmosphere and Ocean (JISAO) internship program. They are working across multiple groups at PMEL: Acoustics, Earth Ocean Interactions, Atmospheric Chemistry, Ocean Acidification, Madden-Julian Oscillation (MJO), and Large Scale Ocean Physics.
Read about them below: 
Nick Barber
Nick Barber is a rising senior geoscience major with a minor in chemistry at Drexel University. He is from Willow Grove, PA and loves the Philadelphia area. He spends his free time exploring Philly, planning activities for the Drexel Geology Club, playing with his pet rabbit, and home-brewing beer (semi-successfully) with his roommates.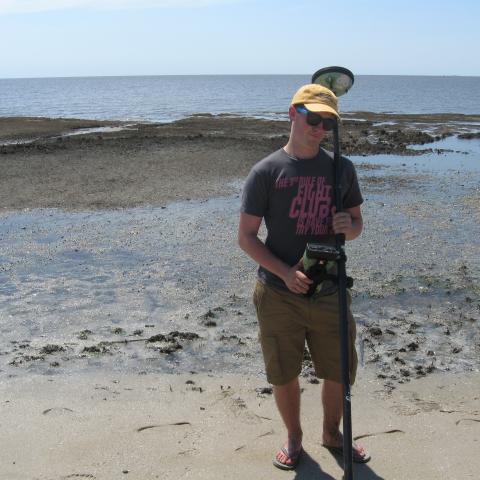 I'm a NOAA Hollings Scholar, working in the Earth Oceans Interaction group (EOI) under Dr. Bill Chadwick. I am spending my summer analyzing the real-time, continuous tilt data from the active Axial Seamount submarine volcano, found 250 miles off the Oregon Coast. I'm really excited to be working on this project, as I have come to think I want to pursue a career in volcanology. This internship provides a first opportunity to see the volcanology research in action, and so far I like what I have seen!
I plan to pursue a Fulbright research scholarship in Indonesia after I graduate next year, followed by a PhD in Geology focusing on volcanology and geochemistry. Long term I would love to pursue a career in research, whether that takes me to a university, government, or industry lab.
I really like both my mentor and the EOI group as a whole. Everyone here is really friendly and supportive, and I've had the opportunity to interact with people with so many different scientific and personal backgrounds. I am especially grateful for the friendships I've been able to form with my fellow interns here at Hatfield Marine Science Center in Newport. I'm really grateful to both the NOAA Hollings program, the EOI staff, and OSU for making this internship experience so personally and professionally meaningful. 
Tina Chen
Tina Chen is a rising senior at Middlebury College, majoring in geology and computer science. Her main interests are computational climate dynamics and understanding the interaction between surface and subsurface processes of other planetary bodies.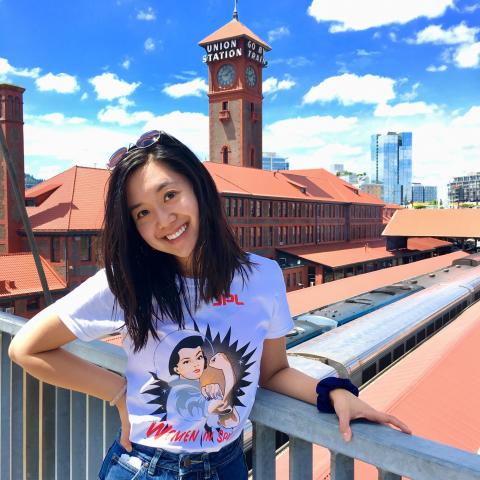 This summer, I am working with Dr. Gregory Johnson at PMEL's Large Scale Ocean Physics group analyzing the World Ocean Circulation Experiment (WOCE) hydrographic datasets to characterize the origins and circulation of abyssal waters in the Bauer and Peru Basins. I am thrilled to be surrounded by the many passionate people here at PMEL and am excited to learn about the global ocean's relations to the climate system!
Will Christian
Will Christian is studying biochemistry and molecular biology at Michigan Technological University. He enjoys exercising and spending time outside, preferably fishing, swimming or mountain biking.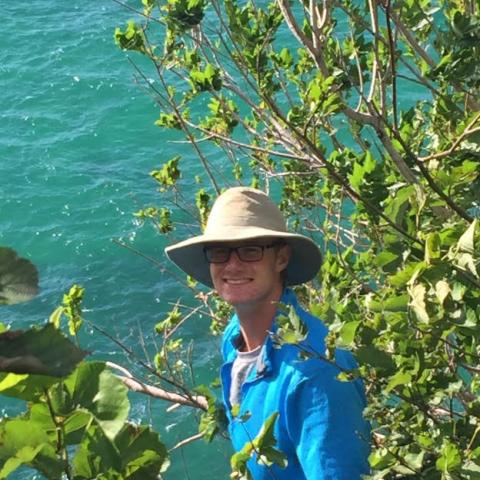 For my internship, I am working with Dr. Joseph Resing and PMEL's Earth Ocean Interaction Group. I will be looking at dissolved Aluminum signatures from hydrothermal vents on the Mid-Atlantic Ridge. I'm very excited to learn more about hydrothermal vents as well as to run my first independent research project. Provided that I enjoy doing research, after I complete my undergraduate degree, I plan on pursuing a graduate degree in astrobiology, I've always wanted to work for NASA! I've just started my internship, but so far I've enjoyed the work and everyone I've met, so I would say I have a positive image of NOAA and would definitely be interested in working for a federal agency.
Max Garvue
​Max Garvue is from the rural town of Amherst, Nebraska. He is a rising senior at the University of Nebraska – Lincoln studying geology. His hobbies include listening to music, reading and enjoying the outdoors.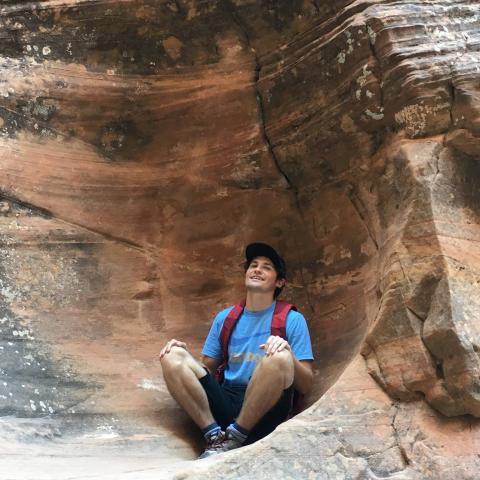 My internship focuses on analyzing hydroacoustic data and ROV video from 2009 of the then erupting submarine volcanic vents located in the Lau Basin near American Samoa. This research is particularly exciting as relatively little work has been done on the subject.  To help increase our understanding of the interworking mechanisms that go into submarine volcanic activity is an absolute dream to me, not to mention volcanoes are like earth's natural fireworks! What's not to like? I am also very anxious to be participating in a 10-day scientific research cruise about 200 miles off the Oregon coast to assist in work being done on the submarine volcano Axial Seamount.  Funny enough, I had first thought of interning at the Hatfield Marine Science Center after I had read about the cutting edge work being done on Axial Seamount here through NOAA's website.  From this internship, I hope to gain experience working with data and a full-fledged research crew.  I also hope to gain some insight on the type of work I would like to pursue in the future!
I would absolutely recommend opportunities at NOAA to other students.  These people are excited about science and it is rejuvenating to be in an environment with so much passion.  Everyone wants everyone else to succeed and the work is continuing to increase our knowledge on the earth and its inhabitants everyday.
Gabby Kalbach
Gabby Kalbach is from Stockton, CA. She is a rising senior at California State University, Monterey Bay studying Marine Science with an interest in ocean engineering. She loves the Monterey Bay area and spends a lot of time exploring on hikes and scuba dives.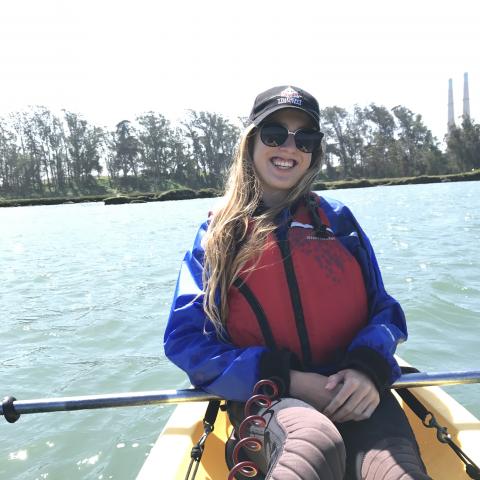 This summer I have an internship at the Hatfield Marine Science Center in Newport, Oregon working in the NOAA/PMEL Acoustics lab. My focus is to determine the practicality of using an autonomous glider as a platform for collecting acoustic data. I found this internship thanks to an undergraduate research advisor at my university, who suggested I look through the NSF website. This internship has given me meaningful relationships with my mentors and peers, and the knowledge I've gained thus far will set me apart as a researcher and a student. I have also gained insight into what it is like to work in a federal facility, and I see firsthand how inter-connected the staff is. There is a very strong sense of community here and I am grateful to be a part of it, so I would absolutely recommend a NOAA internship to other students. I have been given tremendous amounts of support from everyone I have worked with this summer, while also having the tools to work independently and truly feel like a working part of the team. I am incredibly appreciative to NOAA, NSF, and Oregon State University for granting me such a unique opportunity. 
Danielle Naiman 
Danielle Naiman is a rising junior studying Environmental Engineering at the University of California, San Diego.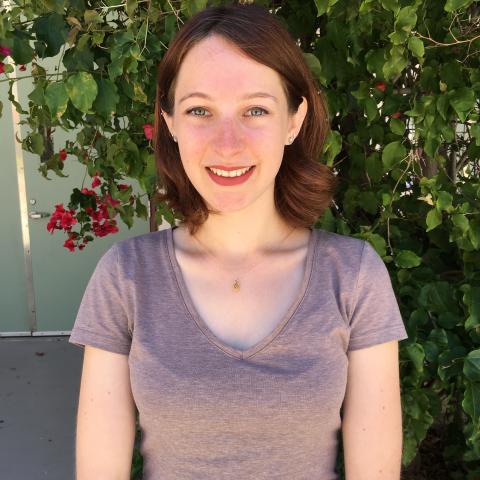 At PMEL, I am working with Dr. Darren Pilcher and Dr. Jessica Cross in modeling ocean acidification in the Bering Sea. I'm excited to be in Seattle and enjoy taking advantage of all the great hiking the city has to offer. In the past I worked at NASA's Jet Propulsions Lab on building a comet analogue creation system and at the Lawrence Berkeley National Laboratory on identifying novel phosphate solubilizing bacteria. 
Sophie Shapiro
Sophie Shapiro is from New York City. She is a physics major at Smith College and likes to swim and ride her bike.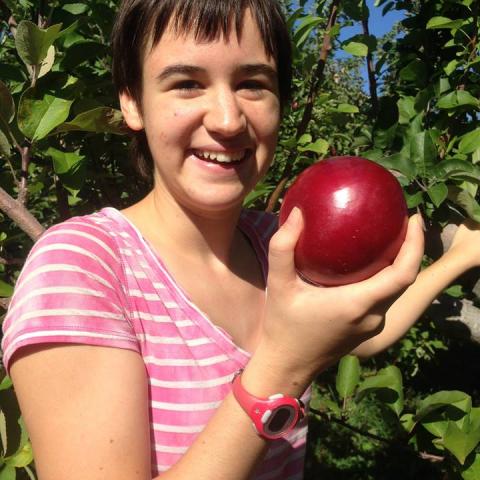 For my internship at PMEL, I am investigating the relationship between the Madden-Julian Oscillation and the diurnal cycle in the Pacific tropics. It's a great chance to get my hands on data and get experience doing research. While I hope to continue my study of climate in the future I don't know where that will lead, so I'm grateful that I have the opportunity to try it out and then make it easier to decide what direction I will go in the future. 
Courcelle Stark
Courcelle Stark is a rising senior at Smith College where she is majoring in Geosciences and minoring in Marine Science and Policy. She is originally from Cape Cod, so she is very excited to have the chance to explore the west coast for the first time. In her spare time, she enjoys playing cello, contra dancing, baking, hiking, and sailing. 
This summer, I am working on a project with Dr. Jude Apple and Dr. Simone Alin called "The Effects of Temperature Manipulation on Size-fractionated and Total Community Respiration in PNW Coastal Waters and Implications for Ocean Acidification" at the Padilla Bay National Estuarine Research Reserve. I am hoping to have a chance to check out the PMEL this summer. I am most excited about the amount of fieldwork involved with the project where I get to be out on the water.
In the future, I hope to combine my love of ocean science and my interest in policy to help protect the ocean. I plan to work on boats for a few years, and then pursue a degree in environmental law
Emily Van Auken
Emily Van Auken is an Environmental Science Major at Stonehill College in Easton, Massachusetts originally from Ormond Beach, Florida. She is passionate about climate change, fantasy novels/movies/TV, and music.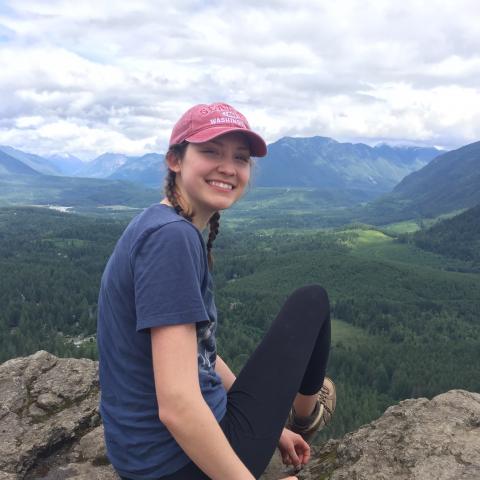 This summer I am working with the Atmospheric Chemistry Group here at PMEL assessing trends in aerosol chemical composition at Barrow, AK. I am very excited to get to be a part of real climate change research. I had never heard of the NOAA Hollings Scholarship Program until my academic advisor suggested that I apply, but I am so happy she did. I am very excited and grateful for this opportunity! I am hoping that I leave this internship having learned a lot, gained new skills, and made connections with students and scientists from across the country.
My current program at Stonehill is a broad look at Environmental Science as a whole, so I am hoping to pursue a graduate program in a more specified field (although I haven't narrowed that down yet!). My greatest passion is studying and communicating climate change, so I am working to determine a career path that allows me to be a leader and an active player in combating the climate crisis.
After my experience at NOAA, I would definitely consider a career with a Federal agency. I find NOAA's mission and the services it provides to the nation so important, and working as a part of the government appears to be a highly valuable use of scientific expertise. The NOAA Hollings Scholarship was a life changing opportunity for me, and I would highly recommend it to other students. It provides an inside look at not only a scientific agency, but also a Federal agency, and gives students first hand research experience that is invaluable to a science education.