Data Access
Saildrone Data Availability
Realtime (transmitted) Saildrone data from the 3 TPOS pilot missions (2017 - 2019) are available from LAS, ERDDAP, and as direct NetCDF downloads, which leverage ERDDAP services. Pages describing each mode of access can be found below, as well as examples from LAS and ERDDAP.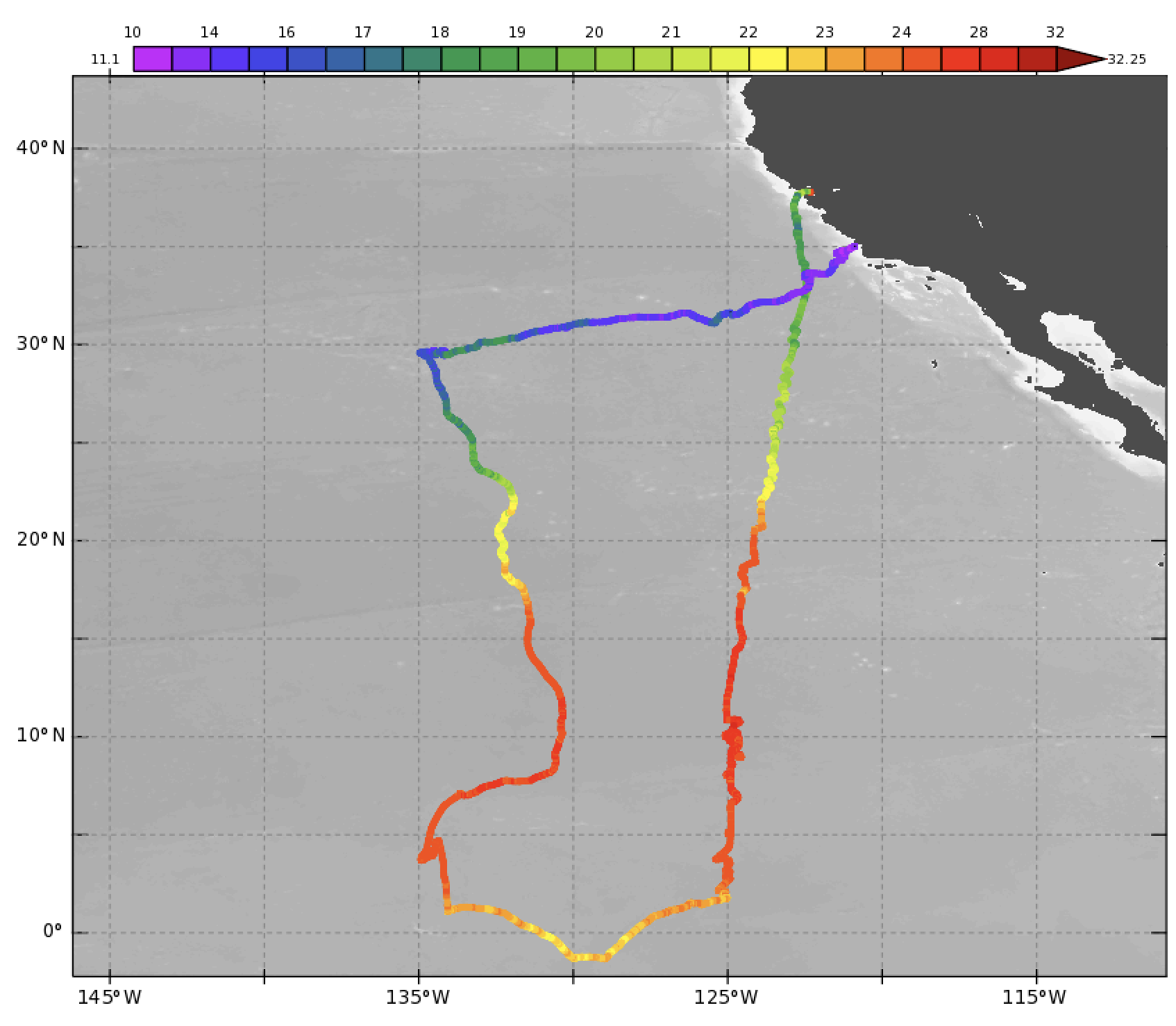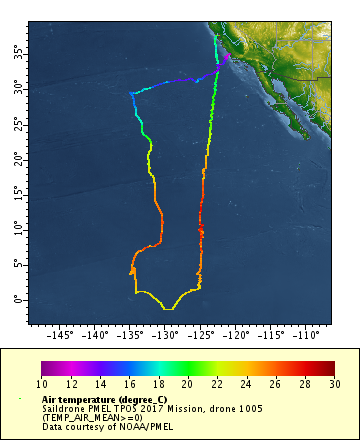 LAS Air Temperature (Mission 1, drone 1005)          ERDDAP Air Temperature (same data)
A full description of data accessibility through LAS (PMEL's Live Access Server) can be found on our LAS page.  Details of ERDDAP's data display and delivery can be found on our ERDDAP page.
Direct Download
A list of downloadable NetCDF files from each mission and drone is available below. These files were downloaded directly from ERDDAP, repackaged to an even time grid, metadata copied, and files retitled. No QC is applied to the ADCP files.
SD-PMEL-TPOS-2017-01:
SD-PMEL-TPOS-2018-01:
SD-PMEL-TPOS-2019-01**:
** Note: Full mission 3 data is available at the ERDDAP link above.  Direct downloads will be re-released with additional QC applied in future updates.