DBO1 related time series
The highest benthic biomass stations occur under Anadyr water on the western side of the Pacific Arctic system from the northern Bering Sea into the northern Chukchi Sea. There are "footprints" of high benthic biomass associated with high water column productivity and export production of organic carbon descending to the sediments. Infauna is dominated by amphipods, bivalves, polychaetes and sipunculids.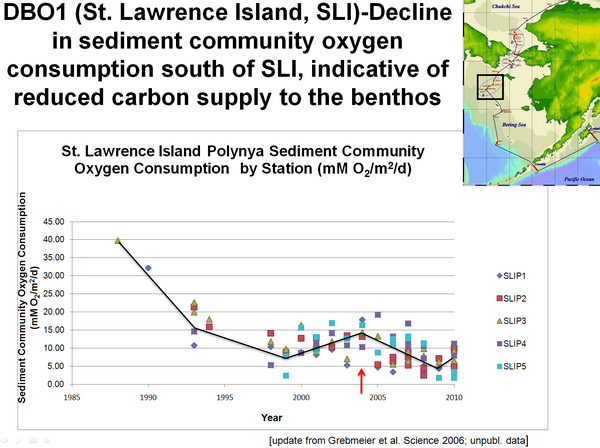 Time series data from DBO site 1 in the northern Bering Sea indicate a decline in sediment oxygen update, an indicator of reduced carbon supply to the benthos south of St. Lawrence Island. This figure updates data since 2004 that was published in Science (Grebmeier et. al., 2006, Science 311).