What's New
EOI Scientists return to the Lau Basin for the first leg of a 2-part expedition aboard R/V Falkor, November 10 -21. Leg 1 of this expedition will be using a CTD to locate any activity within the water column above West Mata and up to 12 other submarine volcanoes. In 2008 at West Mata, CTD water column studies had strong evidence of an active eruption which was later confirmed with an ROV response cruise in 2009. An Autonomous Underwater Vehicle (AUV Sentry) will also be deployed on Leg 1 to generate higher resolution maps of the area to further explore this dynamic system on the second leg with a Remotely Operated Vehicle, ROV Sebastian. Read more about the expedition, meet the science crew and following the cruise logs at Schmidt Ocean Institute's (SOI):
Underwater Fire: Studying the Submarine Volcanoes of Tonga
SOI provided the ship and support for this expedition. Additional support is provided by NOAA Office of Ocean Exploration.
Feature Publication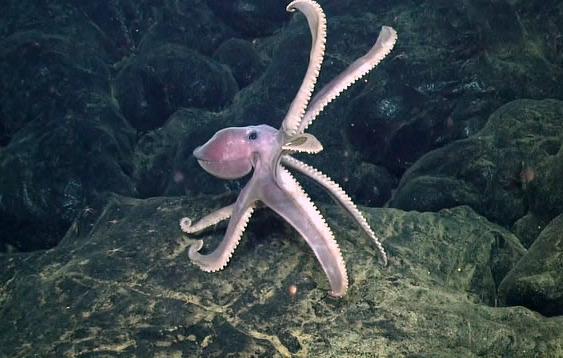 Axial Seamount, 300 miles off the coast of Oregon and 0.7 miles beneath the ocean's surface, is situated along a mid-ocean ridge where two ocean plates are moving apart. It is the most active submarine volcano in the northeast Pacific Ocean, with documented eruptions in 1998, 2011, and most recently, in 2015. Its activity has been monitored for two decades, since the establishment of the NeMO... more