Field Experience
Our concept for a low cost and easily deployed surface mooring for global arrays has moved from the lab and into the field for further development and testing. Prototype PICO buoy systems have shown the concept's viability and encouraging results from more than 15 successful deployments support further design and exploration.
Prawler: Hawaii Development Results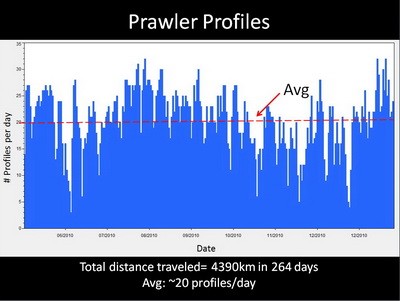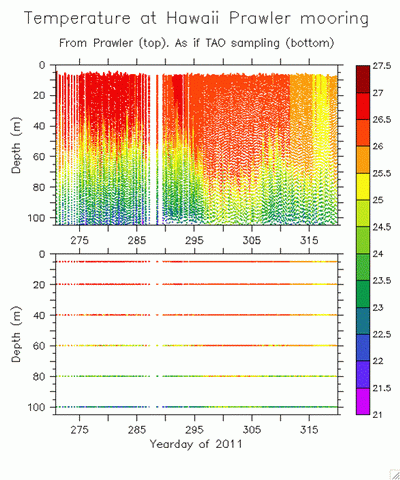 Dense integrated vertical profiles measured by the PICO parwler (top) and temperatures at discrete depths typically measured by individual instruments on the morring line (bottom).