Adopt-a-Float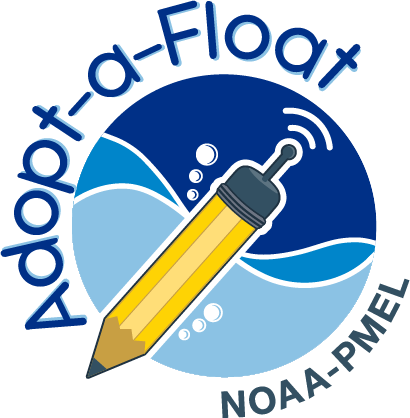 The Global Observations of Biogeochemistry and Ocean Physics (GOBOP) group at NOAA PMEL has recently launched an Adopt-a-Float outreach program, intended to connect our scientists and the research we conduct to the educational community at a high school level in the greater Seattle area. The PMEL Adopt-a-Float program is modeled after similar programs in the USA (through SOCCOM and GO-BGC) and France.
PMEL deploys about 60 Argo floats each year, and the Adopt-a-Float program invites classrooms of students to learn about these floats and the data they collect, and to "adopt" a PMEL float as their own. Researchers from our group will come to a class to teach the students about the Argo program, talk about how Argo data are used to monitor ocean processes and global climate change, and describe their own unique paths in oceanography.
Each classroom involved in the PMEL Adopt-a-Float Program will get to adopt a float that is about to be deployed in the ocean. Classes will get to:
Name the float
Create an associated image or logo for the float
Learn how to view the float data online
Develop hypotheses on what that float might "see" once deployed
Interact with scientists through in-person or virtual classroom visits
Access teaching/demo materials, including lesson plans on how to view and download data from your adopted float
Tour PMEL
The PMEL Adopt-a-Float program launched in 2023, and will continue to ramp up in the coming years with more classroom visits and more floats adopted. Floats that have already been adopted — along with their names, adopting high school class, and additional information — are listed in this table of adopted floats [coming soon!]. High school teachers in the greater Seattle area who are interested in partnering with the PMEL Adopt-a-Float program can email us at adopt.a.float@noaa.gov.
Argo Resources